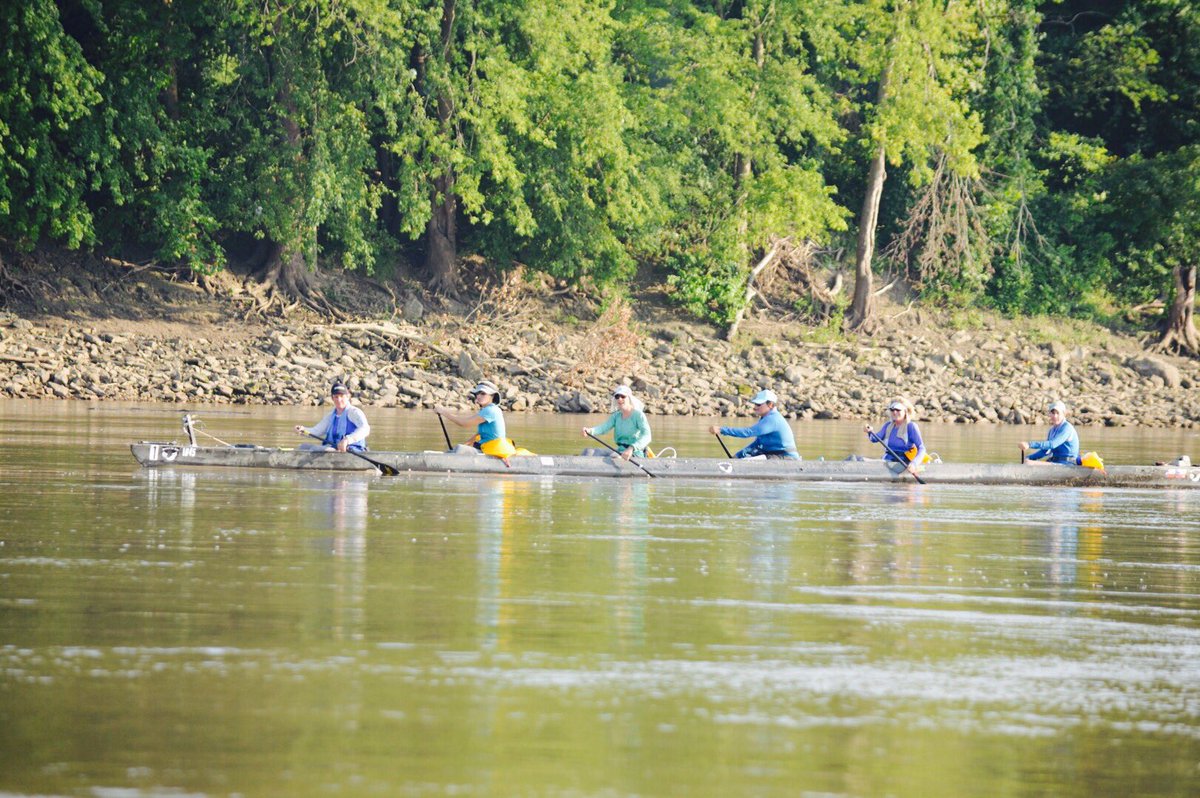 Six women paddled their canoe to victory in the 340-mile Missouri River race from Kansas City to St. Charles on Wednesday night and into history as the first all-women team to claim the title.
"That is super exciting, because female teams don't get to do that very often," said team member Virginia Condie, 37, of San Marcos, Texas.
The competition, called MR340, is said to be one of the world's longest nonstop river races. This is its 11th year.
The women on the Boatylicious team paddled the course in 38 hours without stopping for more than a minute, getting out of the boat or sleeping.
To eat, their support crew dropped bags of food, shaker bottles of protein and jugs of water at race checkpoints. Stopping to rest would've made it too hard to get going again, said Ed Jones, a member of the team's on-land support crew.
Most of the women, who are from Texas, have been doing similar river marathons for years. They interviewed potential team members before forming their group, because paddling 340 miles in a boat over three days requires good chemistry among everyone, Jones said.
This year, 400 teams with about 600 people from 37 states and multiple countries competed in MR340, said Scott Mansker, the race's director and founder.
The winners arrived at the finish line at the Lewis and Clark Boat House in St. Charles at 10:22 p.m. Wednesday. They finished in 38 hours and 22 minutes.
The race started Tuesday morning. The competitors have 88 hours to complete the cross-state trek.
Racers can compete alone or in a team, and they can use nearly any watercraft, as long as it's only man- or woman-powered. Canoes, kayaks, dragon boats, pedal boats and even stand-up paddle boards were among the crafts.
Continue reading the article on the St. Louis Dispatch.